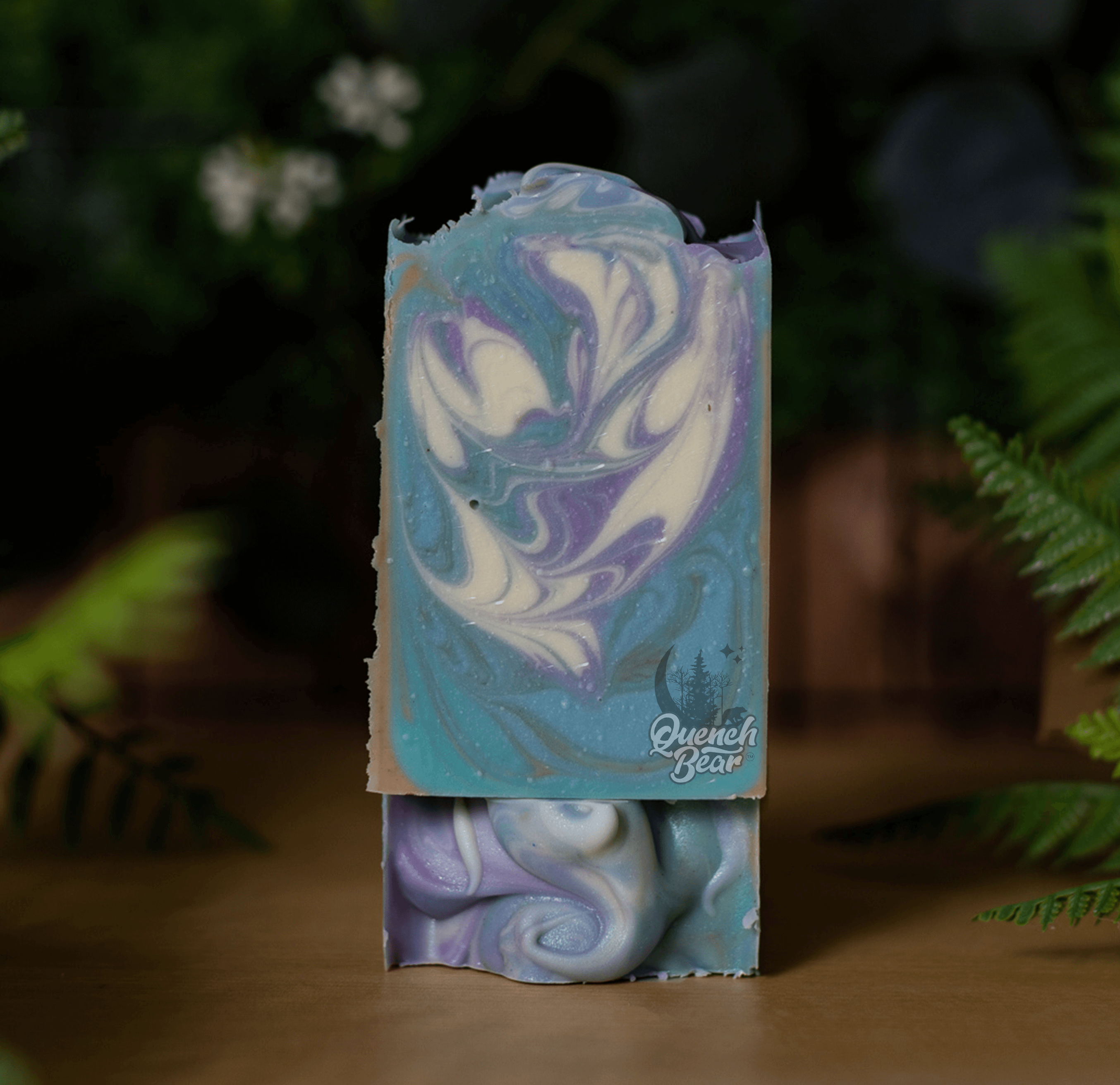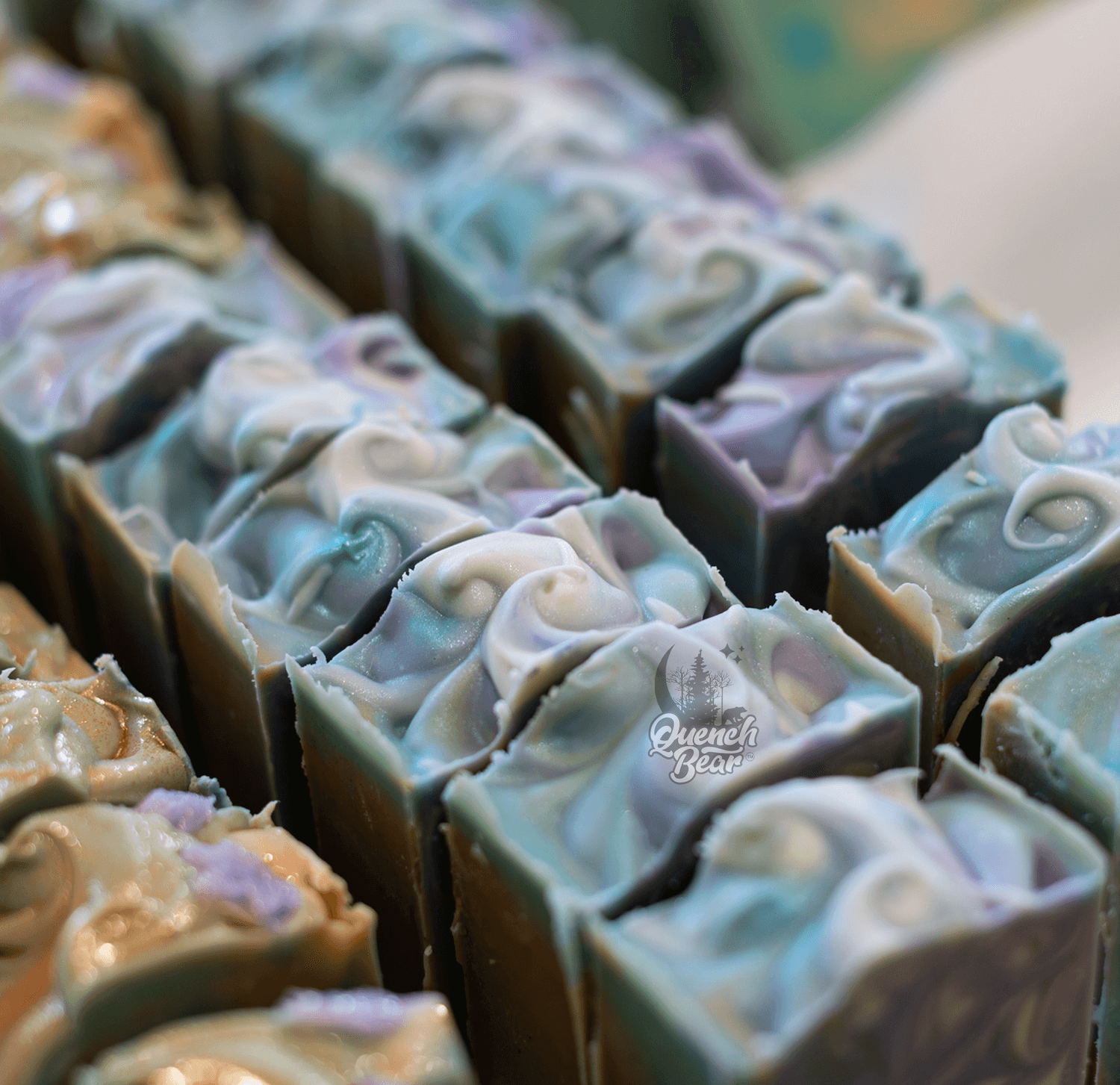 Snow-capped Hemp Body Soap
Description
The Details
How to Use
Ingredients
Scented with the invigorating blend of bergamot, lavender, sage, and sandalwood, as you embark on a journey to the crisp, pure air of the alpine peaks.

This artisanal soap is more than a cleansing indulgence; it's a sensory journey that brings the magic of the holiday season to your daily skincare routine.
🌿 Olive Oil: Embrace the nurturing touch of olive oil, a Mediterranean gem cherished for its moisturizing properties. Our soap, infused with olive oil, envelops your skin in a gentle caress, leaving it feeling hydrated and refreshed.
🌱 Hemp Oil: Experience the soothing qualities of hemp oil, rich in omega-3 and omega-6 fatty acids. This natural elixir imparts a calming effect, echoing the serene ambiance of a winter wonderland.
🌰 Shea Butter: Indulge in the creamy softness of shea butter, ethically sourced to provide your skin with a velvety smoothness. This luxurious addition ensures that each wash is a decadent experience, leaving your skin pampered and nourished.
🏔️❄️Festive Scent Symphony: Let the harmonious blend of bergamot, lavender, sage, and sandalwood elevate your bathing experience to new heights.
7 oz bar
We handmake each bar so color, design and shape may differ from what's pictured.
Our ingredients are as clean, safe and responsible as possible! We never use phthalates and parabens in our products!
No animals or animal byproduct in our stuff! our products are vegan, cruelty-free

 

Soap will be shipped protected in a soap box/sleeve and fully labelled
Simply move the bar between your hands to build up lather, scrub yourself down and rinse! Repeat because you deserve it.
Keep the soap out of water when not in use and allow it to completely dry. Your soap will last much longer!
olive oil, water, organic coconut oil, organic Shea butter, sodium hydroxide, organic hemp seed oil, sweet almond oil, castor oil, fragrance, kaolin clay, citric acid, mica and oxides for color
Snow-capped Hemp Body Soap
Shipping
Process time
Our current processing time for each order is 3-5 business days.
Order tracking
We track each and every order and ship via USPS or UPS. After dispatching your order, we will send you a confirmation email containing your tracking code.
Have any questions?
Feel free to contact us about anything via the CONTACT link under the ABOUT menu item.